Training Presentation skills for powerful public speaking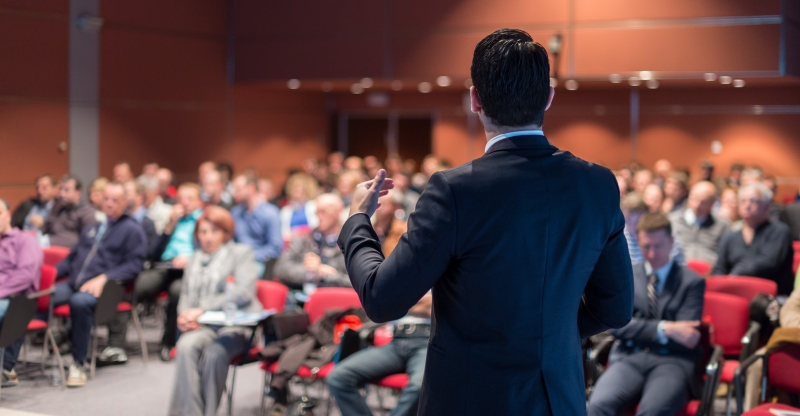 Training Presentation skills for powerful public speaking
Next scheduled date: To be determined
Duration: 1 day

Register for this training
Overview
Too much content, too little time? More or less details? Feeling uncomfortable in front of the group? You want to give a clear and concise presentation that delivers the message. You also want to feel comfortable, even when participants of the meeting ask difficult questions.
In this workshop you learn how!
The program of the workshop contains the following topics:
How to choose between 'need to know and nice to know';
How to be comfortable and convincing to get your message across;
How to use your voice and body language to bring a clear message.
This training is available for in-company sessions.
Intended for
This intensive course is designed for everyone who needs to give regularly presentations. Think of situations such as team meetings, scrum meetings and (external) project meetings, but also public speaking at symposiums, conferences and fairs. From either giving a keynote presentation or lecture, to presenting your proposal to your team mates.
Methods
Action learning, lectures, exercises, discussions and role-play.
Certification
Participants will receive a High Tech Institute course certificate for attending this public speaking training.