craftsmanship in precision manufacturing
settels savenije precision parts
With more than 50 years' history in Precision Parts manufacturing, we deliver parts of a higher level of quality than many comparable parts suppliers. When precision manufacturing becomes challenging, we outperform. All our operations are performed in a lean, clean and smart factory: from prototyping to 24-7 operations precision manufacturing.
our services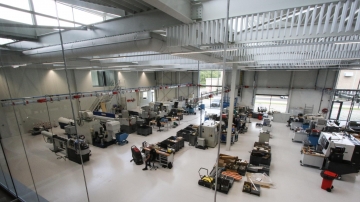 series production of parts (24/7)
fast track production of parts in our modelshop
parts industrialisation studies
manufacturing cost & risk studies
design for manufacturing support
our expertise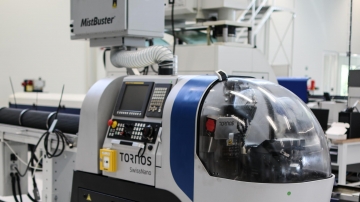 We are specialised in manufacturing extreme complex parts in a reliable controlled way. Complexity in all kinds of aspects: e.g. extreme small dimensions, extreme clean, extreme accuracy, extreme shapes, extreme exotic materials etc.
We are experienced in:
manufacturing engineering
quality engineering
cost engineering
NPI program management
SPC/QA process improvement
our competences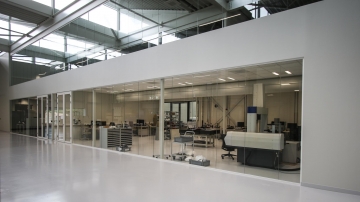 precision milling
precision turning
EDM
40x precision finishing
cleaning
parts inspection and certification
laser welding
surface plating
opitcal anodizing
vacuum brazing
passivation PVD CVD
micro etching
grade 2 cleaning
our handshake with clients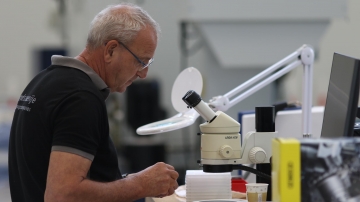 We are a reliable supplier who controls quality, delivers on time and at a fair price.

We always seek to b

alance product functionality, cost, risks, durability, and delivery time linked to the priorities of our clients.

Our high level process and quality control is based on advanced spc techniques and implemented in quality dashboards accessible for our clients.
Special metals & plastics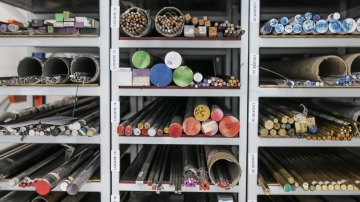 OFCopper
TZM
Molybium
316Ti
Inconel 6-4
Titanium
AlCu
Invar
ACP5080s
BeCu

PEEK

PPSU
optical inspection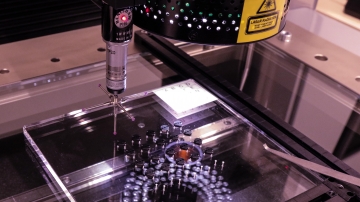 In-house state of the art optical inspection tools/CMM's.
Fast contactless part inspection with Zeiss optics, certified measuring within a range of microns.
Fit for fragile and complex parts with a high accuracy spec.
integrated cad cam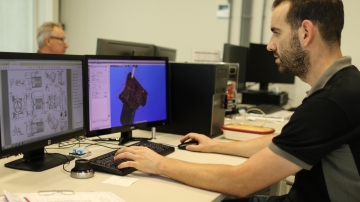 NPI programs start with part specifications, designing manufacturing instructions and CADCAM programming.
There is a direct and online link between our CNC machines and our CADCAM office.
Multiplatform CADCAM software fit to import all modern design solid formats
Optimising 3 or 5 axis programs in close cooperation with our tooling centre.
process control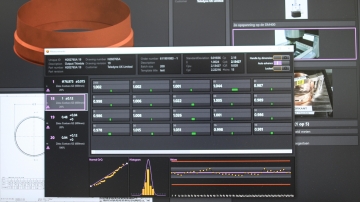 In-house developed software for inline inspection and online statistical process control.

Critical dimensions logged and filed and

Cpk values monitored to optimise quality control.

Applicable in a.o. medical parts manufacturing.

Furthermore we implement 100% inspections, FAI's, production risk assessment, Gage R&R studies etc.
parts examples
large medical part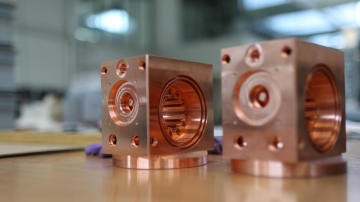 Certified source from oxygen free copper
High complexity in manufacturing.
Produced in the mid-high volume range used for assemblies.
Machining OFCu parts requires special tooling and cutting fluid, crucial to achieve our customers' end specifications.
small medical parts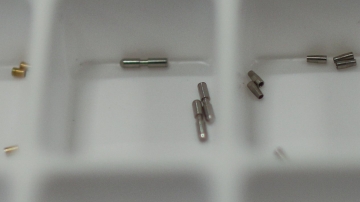 Our competence in manufacturing small medical parts is comparable to parts manufacturing for Swiss watches.

One of the machines central in manufacturing these parts is a so called swiss-type machine, "The Tornos Nano".

Series vary from from one-off up to high-volume.
carrier frame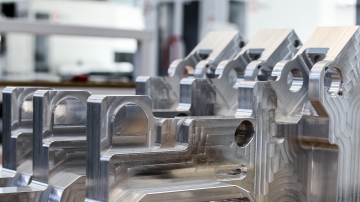 Carrier frame parts produced according to vacuum compliancy.
Special 5000 series aluminium is being used to achieve high accuracy, cleanliness, minimal internal stress and porosity.
bipod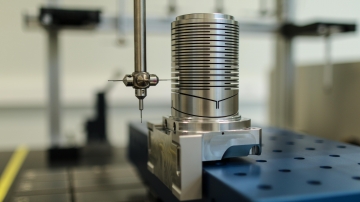 Dynamic link designed and produced from monolithically 6-4 Titanium.
Design optimised for functionality and manufacturability.
Heat treatment and tempering are applied to achieve stability and accuracy.
Machined by EDM with tungsten or Cu wire according to cleanliness standards.