I was immediately impressed by the culture of quality
"A customer recently told me: 'whenever products are delivered from your company, there's really no need to complete an incoming quality check, everything's always okay.' We do indeed set the bar high: something that the customer requests in silver we often deliver in gold. We sometimes go a bit overboard, ha, ha."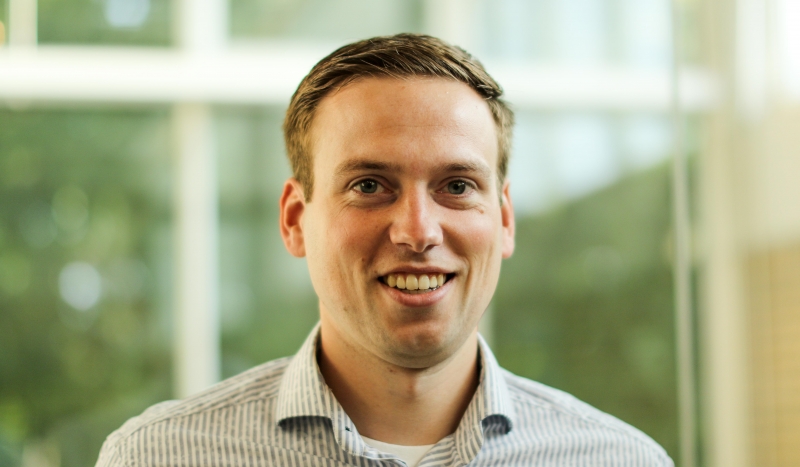 Jeroen Crooijmans has been Account Manager at the Precision Parts branch of Settels Savenije (STTLS PP for short) in Eindhoven, since March 2020. He is proud of his colleagues' culture of quality: "They pull out all the stops – there are five people in the quality team and almost everything is continually monitored and measured."
What is your role at Settels Savenije Precision Parsts
"I focus on the sales of Precision Parts. Due to the acquisition of Bakker Fijnmetaal more then 10 years ago, we have 50 years of experience in machining. We work a lot for sectors such as Hightech, Semicon and Medical, where the requirements push the limit of what is manufacturable. Our team is a great combination: those who have decades of experience and young people who have just left school."
"This combination is an important one. At school, nowadays, you don't learn how to machine in a conventional manner. So, we deliberately allow our younger employees to do just that, so that they get a feel for the processes and the different types of material. In this day and age everything is computer-controlled, but machining is where the real craftsmanship lies. This knowledge must also be passed on to the new generations. And with their experience in computers, younger colleagues can help their older peers."
What do you do for customers?
"Our machine park consists of machines from well-known brands, with a good distribution between lathes, milling machines and other machines, such as long-turners that can produce 24/7, and an EDM machine. In addition, we also regularly make single pieces, in total a nice mix of products. Quality is at the top of everyone's list, we seek to deliver products of consistently high quality."
"I have a commercial background and an affinity with technology. I've only been working at STTLS since March and I was immediately very impressed with what we are able to carry out here. On the one hand, we make very small products, precise to the thousandth of a millimeter, and on the other hand, we also produce complex combinations of metalworking processes.
How do you deal with your customers?
"I know that transparency in dealing with customers works best in the long run. Once the initial request has been made, we like to brainstorm, together with the customer, to find out whether something can be designed in a way that is smarter and possibly more manufacturable and usable. I try to approach everything as 'open mindedly as possible,' as long as, in the end, the customer is helped in the best possible way."
"When a customer knocks on the door, they usually arrive with drawings in hand. Specifically, in the case of Precision Parts, they almost always ask if we can produce their design and what the conditions will be. These drawings go to our calculation department, this department has colleagues with a lot of experience. We are also open to ideas and contributions from the people on the factory floor. This process enables us, in each and every case, to recommend the best approach, and also that which is most interesting in terms of cost price. The proposal then moves to the Sales Department, where we then discuss it with the customer. If the customer approves, the order is discussed by the team; we don't just chuck it into the factory."
"When all is said and done, I think that what we can be most proud of is the way that we involve the whole team, from young to old, throughout the procedure. Together we think about how to make the parts for the customer in the best way. Consequently, we make beautiful products, and that is why our clients always come back to us. I'm really enjoying my time here and look forward to building a good relationship with current and new customers in the years to come!"