Effective communication skills for techn. professionals - part 1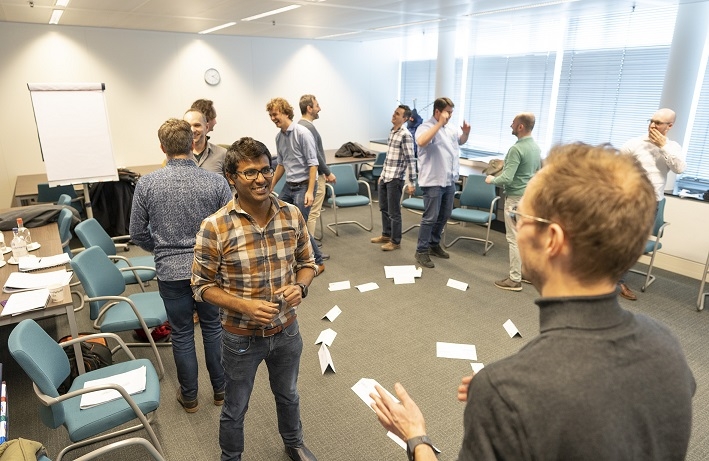 Effective communication skills for techn. professionals - part 1
Next scheduled date: 12-09-2022
Location: Eindhoven
Price: € 1.930,00 excl. VAT
Duration: 3 consecutive days + 1 evening

Register for this training
Overview
Learn to master the 7 biggest communication challenges. Clear communication in projects can be challenging and if not done well can have a negative influence on your work and the project. Do you recognize these examples?
Do people mention that you are being too critical, too black and white in sending the message? Or is your point not always coming across?
Is getting full commitment for your proposal difficult?
Are you sometimes getting into discussions not leading to a result?
Do you do things yourself rather than delegate them to others?
Is coaching colleagues taking you more effort than you wish?
Can convincing others be hard, especially with higher management?
Most people will recognize one or more of the challenges mentioned above. In this training you learn how to successfully handle the 7 biggest communication challenges and thereby improve your professional impact and leadership.

PRACTICAL INFO
The 'Effective communication skills for technology professionals - part 1' training can be organized as in-company training as well.
If on-site training is not feasible, we can discuss providing a live, interactive online (virtual) or hybrid training.
Intended for
This training package is designed for technology professionals working in the environment of complex system development. It is highly practical and theoretically sound. Because we work with your personal cases you can apply what you have learned the next day.
Methods
Action learning, lectures, exercises, discussions, role-plays. Evening session with a senior, guest speaker (day 2).
Certification
Participants will receive a High Tech Institute course certificate for attending this training.