newsitems
Free workshop/lecture
2018-12-04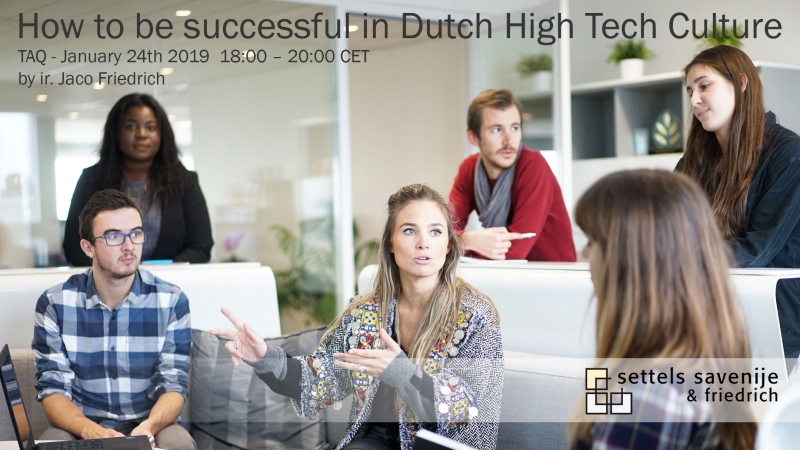 ir. Jaco Friedrich will talk about the dos and don'ts of working in Dutch High Tech Culture.
Dutch culture is different to any other, especially in the high tech sector. Your boss expects you to contradict him. You'll often get instant critical feedback – and be expected to appreciate it...
This free knowledge workshop/lecture is open to all who are working in Dutch High Tech, or are planning to do so. Hiring managers, R&D managers, Expats etc.
After a very successful first workshop last Nov. 13th, we have a second workshop schedules on Jan. 24th 2019.
Program:
· 17.45 - 18.00 Doors open
· 18.00 - 19.30 Dos and Don'ts of... - Jaco Friedrich
· 19.30 - 20.00 Drinks & Snacks