our profession and our challenge
Development of tools and equipment is our profession. It is both fun, and challenging. It is fun because creating new technology, creating high tech machines that do their job in a reliable way for many years makes us proud. It is challenging because both interpreting the needs of our customers as well as designing complex high tech solutions need the right amount of creativity and a lot of experience.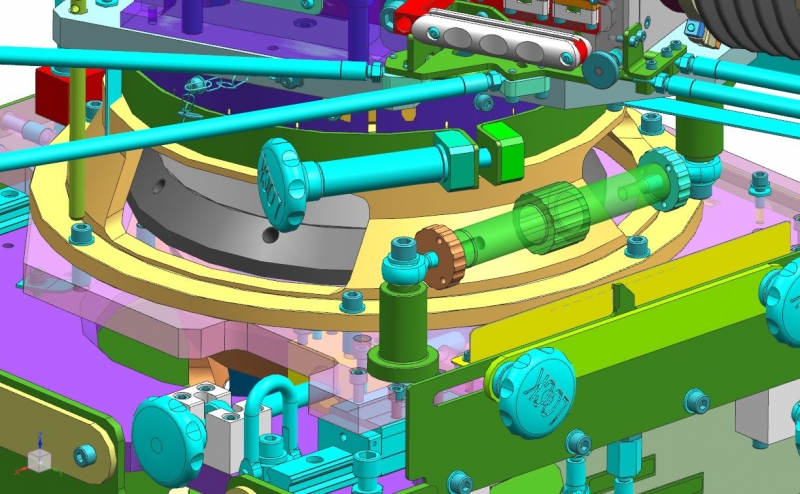 our team of experts
Our team's specialisation is the combining of mechanical concepts and feasibility designs in cost effective industrial solutions. Customer key processes are most of the time determining. In our design approach, we are strongly driven by design principles, which provide the best solutions and predictable performance. We assist our customers in the complete product life cycle, starting from initial concept to end of life.
Our project approach is based on the PCP process. Our added value is in-depth knowledge and experience in critical development processes, resulting in project control. We develop systems for a wide range of applications in high tech and the medical field.
In addition to our own fundamental knowledge, we are familiar with many manufacturing technologies available on the market. In our designs, we aim to combine optimal concepts with suitable manufacturing technology. We use a wide range of tools such as CAD, FEM analysis, rapid prototyping and physical test models. Where appropriate, we have direct access to specialist suppliers enabling us to add additional competences into our designs.
Key elements in our success
We believe 6 elements are key to our success in our projects:
Writing performance specifications that match the needs of our customers;
Being able to properly assess and address the risks to be managed in our projects;
Understanding - in depth – the "physics" nature of technical processes;
Being able to analyse and validate technical concepts fast;
Using a clear and straightforward PCP model in our way of working;
Collaboration with a big and broad manufacturing supplier base in high tech.
Design to spec and cost
We consider designing high tech equipment to be an art: an art based on analytical talent, craftsmanship and experience; understanding design principles. We have an outstanding track record in designing for ultra clean and ultra vacuum environments.
In our "design to specification approach" we focus on
predictability;
manufacturability;
functionality versus minimal cost
reliability;
maintainability;
serviceability;
We follow a system architecture approach in designing tools and equipment. During detailed design, we can significantly expand our resources, maintaining 100% design responsible.