Go drawingless and benefit!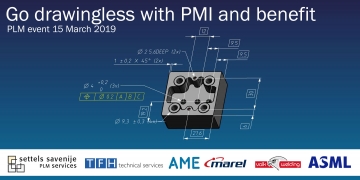 14 March 2019 -14:00-17:30, Eindhoven
Summary
Moving away from the drawing to Model Based Definition or PMI is not an easy one as we are conditioned to think in drawings. But MBD comes with many benefits. Especially manufacturing suppliers can benefit in CAM ad CMM programming. Learn in this event how to prepare for MBD and how we can help you to realize the benefits.
For whom
Management in Engineering and Manufacturing, Manufacturing Engineers, CAD/CAM key users, application managers
Time and location
Thursday, 14 March 2019 - 14:00 -17:30 at our premises in Eindhoven
Registration
You can register here