Senior Software Engineer - Machine Control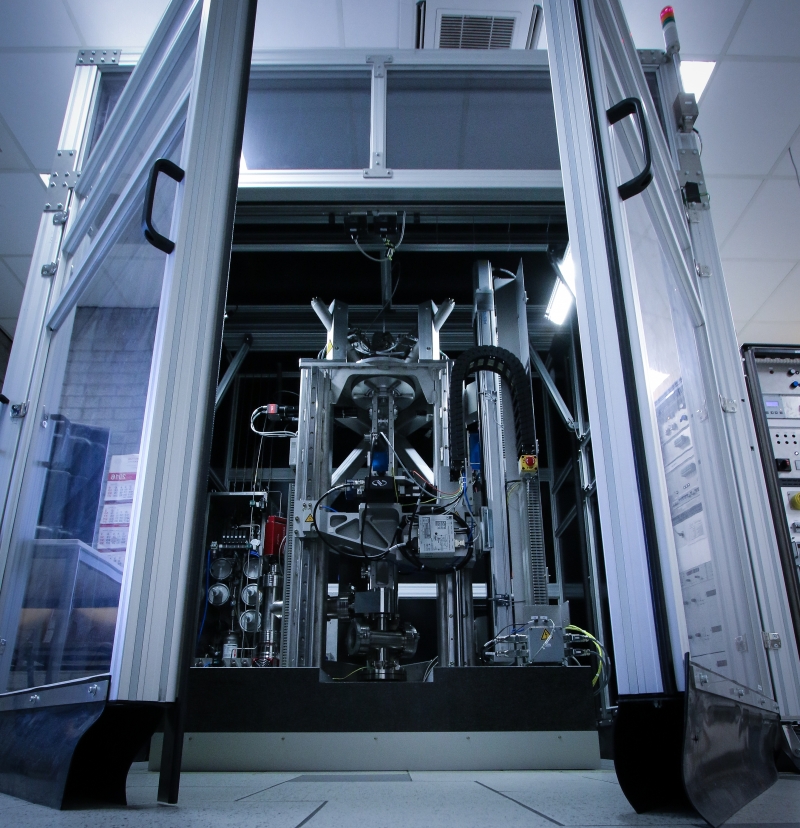 Wie zijn wij?
Settels Savenije is een groep bedrijven waar hoogwaardige technologie wordt gecombineerd met een passie voor mensen. Voor onze OEM-klantenbasis bedenken, ontwerpen, industrialiseren, produceren, assembleren en testen we hightech producten, modules, gereedschappen en apparatuur. We trainen hightechprofessionals en rekruteren technologische professionals voor onze klanten.
Wat ga je doen?
Als groeiend bedrijf krijg je alle ruimte om de functie vorm te geven en uit te bouwen. Je krijgt daarnaast veel vrijheid om je te ontwikkelen in de richting die jij voor ogen hebt. Bij Settels Savenije vinden we een goede balans tussen werk en privé belangrijk. We bieden dan ook veel ruimte om zelf te bepalen hoe je je resultaten behaald.
Binnen deze functie denken wij dat onderstaande taken tot het pakket moeten horen, wat vind jij?
Je werkt enthousiast met een multidisciplinair team (mechanisch, mechatronisch, elektrisch en control) en ontwerpt en implementeert de machine software;
Je documenteert je software architectuur zodat het design en keuzes begrijpbaar zijn voor je mede-engineers;
Je bepaalt of denkt actief mee wat op systeem niveau de beste besturingsoplossing is op software gebied (PLC, PC, Real-time controller);
Je bedenkt samen met de systeem/mechatronics architect/engineer de beste software oplossing voor een specifiek stuk machine besturing;
Je kunt op conceptueel niveau software werkpakketten definiëren en specificeren die door anderen kunnen worden opgepakt;
Je bent in staat om met de software engineers effort-inschattingen te maken van de werkpakketten;
Je bepaalt met de project manager de hoe de samenhang tussen de werkpakketten en bepaalt samen met de project manager hoe deze in de tijd geïmplementeerd kunnen worden;
Je kunt je opgedane kennis en ervaringen overdragen aan de teamleden;
Je kunt junior software engineers begeleiden en ondersteunen in hun dagelijkse werkzaamheden;
Je werkt actief samen met de test engineer om de kwaliteit van de ontwikkelde software te borgen;
Je helpt de Software en Control group met het uitzetten van de roadmap en werkt actief mee aan het uitwerken hiervan.
Je werkt samen met Antoine Op de Laak, Group Lead Software & Control
Wie ben jij?
Je hebt een technische studie gevolgd zoals Elektrotechniek, Mechatronica of Besturingstechnologie op minimaal HBO niveau;
Je hebt minimaal 5 jaar ervaring als Senior Software Engineer in industriële hightech complexe en machinebesturingen (PLC, real-time besturingsplatformen);
Ervaring met software development voor ACS en/of (Siemens) PLC's is een pré;
Je bent resultaatgericht en schroomt niet om (naast de software ontwikkeling) tevens de machine in bedrijf te stellen op lokatie.
Je houdt kennis up-to-date via vakbeurzen, seminars, bijeenkomsten en cursussen.
Heb je nu meteen een vraag over deze functie? Stuur een whatsapp naar Frank Sanders op 06 - 42 29 12 92. Bellen mag natuurlijk ook. Wil je reageren op deze gave job, mail dan je cv naar jobs@sttls.nl