Mechatronica monteur (BBL)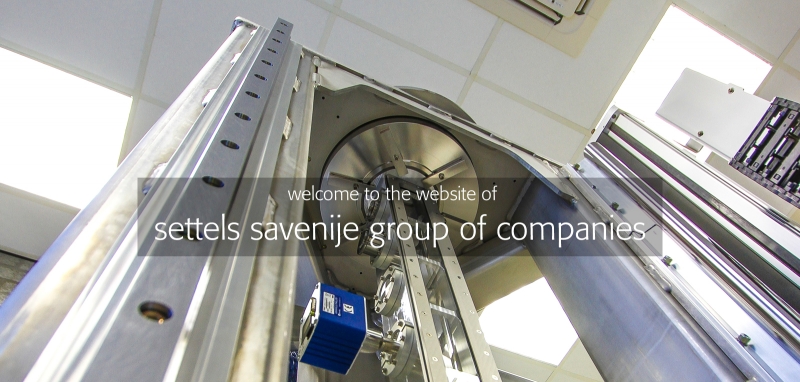 Wie zijn wij?
Settels Savenije is een groep bedrijven waar hoogwaardige technologie wordt gecombineerd met een passie voor mensen. Voor onze OEM-klantenbasis bedenken, ontwerpen, industrialiseren, produceren, assembleren en testen we hightech producten, modules, gereedschappen en apparatuur. Wij zijn hightech meedenkers en ontwerpers en rekruteren technologische professionals voor onze klanten.
Wat ga je doen?
Werken en leren bij Settels Savenije betekent een wereld vol hightech producten en machines. Kennis en een prettige werksfeer komen hier samen. Als BBL-leerling maak je onderdeel uit van de afdeling Operations en ben je verantwoordelijk voor het monteren (mechanisch, pneumatisch en elektrisch) en afstellen van mechatronische (deel)machines en systemen.
Naast je werk volg je de opleiding Monteur Mechatronica niveau 3 of 4 (afhankelijk van de vooropleiding). Je werkt 4 dagen en gaat 1 dag in de week naar school. Je krijgt onderwerpen zoals montage en onderhoud, elektrotechniek, pneumatiek en besturingstechniek. Na afloop heb je een erkend MBO diploma op niveau 3 of 4 én een flinke dosis praktijkervaring.
Wie ben jij?
Je bent een student met een (afgeronde) vooropleiding op (V)MBO niveau;
Je bent gek op techniek en je werkt graag met je handen;
Je bent nieuwsgierig naar werken in een dynamische en innoverende omgeving;
Je bent enthousiast en gedreven om nieuwe dingen te leren. Je wil het beste product maken en streeft naar een hoge kwaliteit van je eindproduct.
Heb je nu meteen een vraag over deze functie? Stuur een whatsapp naar Frank Sanders op 06 – 42229 12 92. Bellen mag natuurlijk ook. Wil je reageren op deze gave job, mail dan je cv naar jobs@sttls.nl