CAM Consultant - Be in the fore front of manufacturing technolgy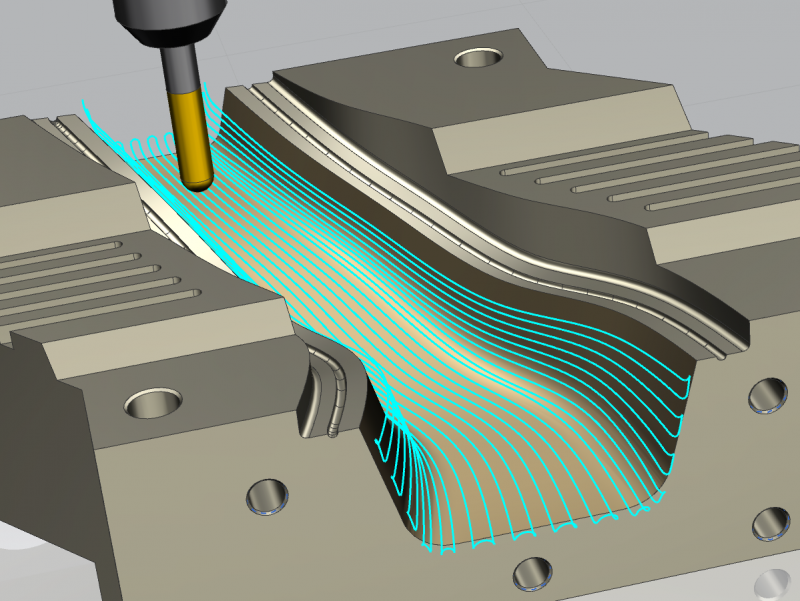 CAD/CAM and digitization of manufacturing is your passion? You like to explore new CAM-technology such as feature based machining and to develop practical applications for it? Then take a closer look at our vacancy for CAM specialist (MBO+/HBO).
Our company
Our company
Settels Savenije PLM Services is an enthusiastic team of CAD/CAM and PLM specialists. We help companies in the manufacturing industry to successfully deploy CAD, CAM and PLM technology to digitize their business processes. We work with state-of-the-art CAD/CAM and PLM solutions such as NX and Teamcenter and are partner of Siemens. PLM Services is part of the Settels Savenije group of companies with main activities: R&D, Prototyping, Manufacturing , and is located in a characteristic industrial building at Strijp-T in Eindhoven.
Your role
As a CAM Engineer, you will assist customers in setting up and using NX CAD/CAM application for advanced milling and turning operations. You work with state-of-the-art CAD/CAM-technology like feature based machining, NC-simulation, 3D printing and drawingless (MBD) manufacturing. Besides technology you also develop way-of-working, support in standardization and structuring CAM data management.
Education and experience
You have MBO+/HBO level in mechanical engineering or similar
You have several years of experience as a manufacturing engineer or CAM/NC programmer
You have experience with using CAD/CAM applications
You have affinity with IT like installing and setting up software
Personal Profile
CAD/CAM, additive manufacturing and digitization is your passion
You like to explore new technology and develop practical applications
You are always looking for opportunities to improve way-of-working
You like to explain your findings to others
You are proficient in Dutch and preferably also English
You are flexible and easily adapt to the situation.
If you do not meet all the requirements or you are just graduated and you think that this profile fits you perfect, we will be happy to talk to you.
Working at Settels Savenije PLM Services
We offer a competitive salary and excellent employee benefits. Our company offers plenty possibilities for you to develop yourself in the direction you want. At PLM Services we believe that a good balance between work and private life is important, therefore we offer room to determine how you realise your results.
Apply for this job
Do you have a question about this job right now? Send a whatsapp to Wim Ottenhoff on 06 - 22 15 87 20. Of course you can also make a call. If you want to respond to this gift job, please mail your resume to application@sttls-archive.nl