our job assignment program
In our Job Assignment Program, staff members from our staff participate in R&D teams at our customers. This fills an important need for the R&D flex capacity of our customers. It improves our level of service to our customers and broadens its scope. Job assignments of more than 6 months can lead to a higher level of integration between our company and our customers.

After 3 or more members of our staff have participated in job assignment programs at our customers, we understand their way of working, know the key players and understand their key technologies. A platform becomes available to perform farm-out projects at our offices.
recruitment
We specialise in recruitment for technology-related jobs in high tech companies. Our philosophy: as a recruiter you have to be able to understand job profiles and assess candidates in every relevant aspect. This includes technology related aspects. Several senior staff members thus participate in our recruitment process.
people grow
Everyone who works for our company experiences job assignments based at a customer, at least two or three times in their career. Working in a different environment, in a different organisational setup, surrounded by different colleagues, helps people to develop their set of skills and makes them grow.
Job assignments can be very challenging for both younger and senior members of staff. They encounter new technologies, new people, new colleagues and have to adjust to a different way of working and communicating. This is fun! In our philosophy ideally 20-30% of our members of staff participate in job assignment programs.
Our staff can add different and independent knowledge and experience to your team and often consulting with colleagues and experts at our home base.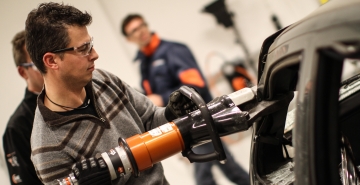 November 2012: testing hydraulic rescue tools at our customers can be fun!
Dubai SHIPLIFT SIDE TRANSFER SYSTEM 2008.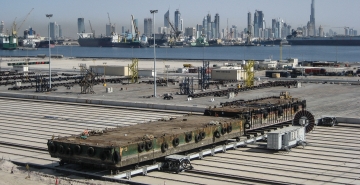 Wouldn't you like to be a mechanical engineer in this project during your job assignment at Bosch Rexroth?